The Bathroom Renovation Pros' Guide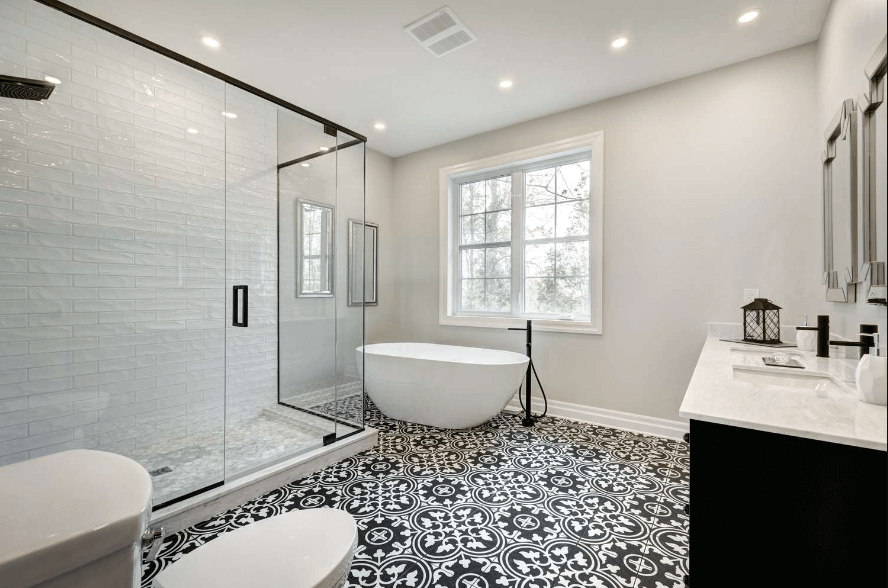 Let there be no doubt: a bathroom renovation will cost you time, money, and possibly a few gray hairs.
The key is to choose upgrades that fit your lifestyle and routines—perhaps you need a tub because you'll be in it every day; a wall niche if there's nowhere to store shampoo; and two sinks because brushing your teeth shouldn't be an elbow war. According to the National Association of Realtors' 2019 remodeling report, 70% of consumers "have a greater desire to be home" after a bathroom renovation, so keep reading to learn the secrets.
Here are some bathroom renovation Pros Guide:-
Curtains: These should be preferred for shower/tub combos because a soft, flexible curtain makes bathing children easier than a glass door.
Glass doors: These can make a shower feel larger.
No Doors: The most daring shower enclosure (or lack thereof) goes doorless.
Natural Stone: Natural stone is a bathroom surface favorite because it is the most sophisticated and formal. Any natural stone will perform well in a wet environment with the proper sealant, so the choice will be primarily based on price and aesthetics.
In the Shower: Because most bathrooms have limited storage space, a built-in shower niche is almost mandatory. Install one between the studs or buy a prefabricated niche to tile over. Just make sure it's big enough to hold all of your showers
On your Walls: Floating shelves, a mirror cabinet, towel racks and hooks, and a built-in linen closet will all come in handy on your walls—which you choose depends on your style and the amount of space you have.
Wallpaper: Yes, wallpaper can be used in a bathroom renovation! The key is to keep it out of the way of splashes and to install proper ventilation to prevent moisture buildup. It's a great way to get a lot of style without committing to a pattern throughout the entire room.