Tips To Choose The Right Paint Colour For Your Walls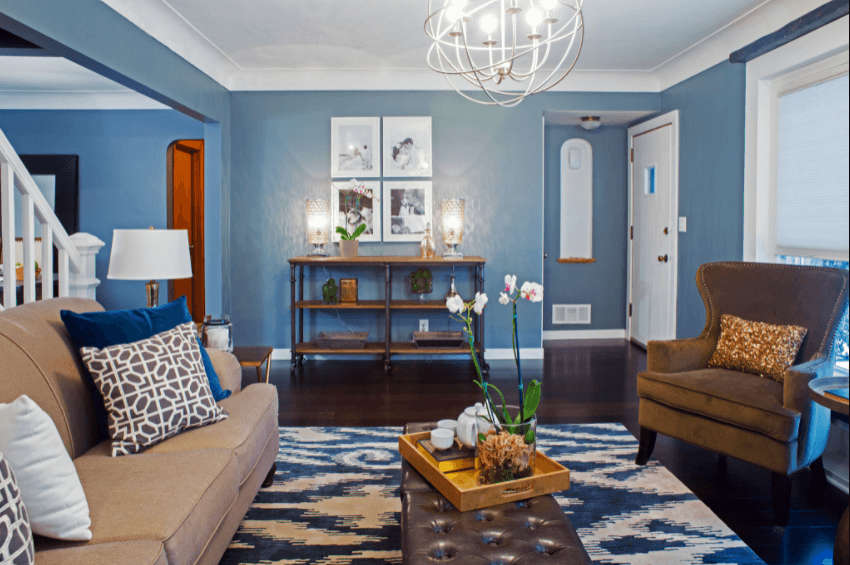 So you have bought a new apartment and want to paint it in new colours. Well, deciding on the right paint colour can be a tough job, especially when you are not a pro. But we can help make your task easier with a few easy tips. You can check out the amazing range of Royale play texture collections.
How to choose the right paint colour for your walls?
Here are some tips that you can find helpful in choosing the right colour for your walls. You need to go for colours that will brighten your mood and also make your house look good.
1. Match your colours with furniture and décor
Most of us make the mistake of choosing the paint colour first. But instead, you should get your furniture and décor done first. This will help you match the paint colour with your house décor and furniture. In other words, it will help you to strike the perfect balance of colours in your house.
2. Get ideas
Before you set out to choose the right paint colour, you can explore some paint ideas. There are numerous online sites where you can get inspiration. Check out the various colour combinations, textures, and designs. This will give you an idea of the type of colour or texture design you want for your house. You can modify the designs as per your taste.
3. Use testers
Sometimes, the colour you see is not what you want. They may appear different after applying on the wall. To avoid such things from happening, you should use testers. This will help you know how the paint will look on your walls. If you are renovating or painting your house for the first time, then you should consider using testers first. Once you paint your house, you cannot do anything else, but to tolerate it till next time. Therefore, it's better to take a check than to regret it later.
4. Take professional help
If you want to play safe, then you can call for professional help. You can take the help of an interior designer. They will be able to suggest the right paint colours for your entire house. They are qualified professionals and no one knows better than them. An interior designer will know what will look best for your house. They can also suggest you with wall painting design.
5. Go for neutrals
Neutral paint colours always make the safest choice. These types of colours will add an elegant look to your house. Most modern houses these days, opt for neutral shades. The perfect combination of different neutral shades can create a great look for your house. Paint colours like creams and whites fall under the neutral category. They also blend very nicely with other shades.
By following these easy tips, you can choose the perfect paint colour for your house. You can explore more ideas on the net and in magazines. The more you explore, the more ideas you will get.