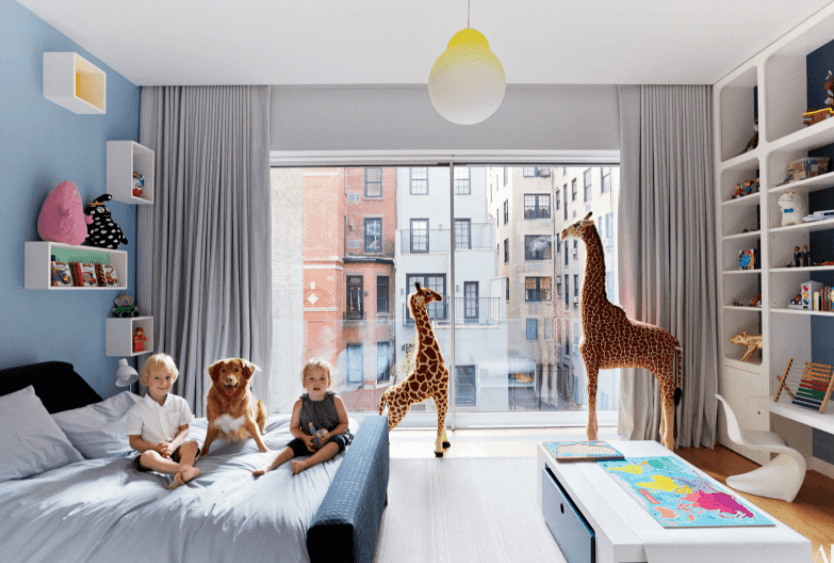 What bed should you get your children? Well, it may depend on how many kids you have and of course, the space available in your home. Bunk beds have long been a fixture in kids' bedrooms and for good reason. When choosing a bunk bed for your kid's bedroom, it's important to include the kids in the process, not only will you take home a product the kids will enjoy but will give them the confidence to speak their mind and express themselves. Here are our top bed picks.
My place bunk bed
Colourful, vibrant, and designed specifically for kids, my place bunk bed is the perfect bunk bed for a kid's bedroom. Available in five playful colours, my place bunk is styled to inspire your kid's imagination. The functional design of this bunk sees a window like portion added to the bottom bunk; this serves to give the bed a home-like appearance while serving as a step up to the top bunk, genius!
Frankie Bed Frame by Domayne
Now, if you were sorting out a room for one child, then the Frankie Bed Frame from Domayne could be your best option. A colourful, vibrant frame with a simple Scandinavian-inspired feel, this frame will be perfect in a well-naturally lit bedroom. It will bring the vibrancy out of your children and promote fun and excitement for them in the bedroom.
Owen single bunk
Pleasingly old school in design, the Owen single bunk steers clear of shiny metals and plastics. The frame is constructed from beautiful rubberwood; this hardwood is resilient and strong, its durability bolstered by a coat of subdued grey or white paint. The Owen is perfect for those who want a traditional over-under bunk bed that will stand the test of time.
There are plenty of bunk beds on the market, from the absurdly expensive to the cheap and nasty, the choice is yours. Going cheap might seem like a good idea, after all, your kids will grow out of bunk beds in a few years, why not just get something cheap and simple? It is important to consider safety, after all, bunk beds can be dangerous as kids climb to the top bunk. Buying a quality bunk bed is the way to go; the bunks I have chosen are not expensive and were built will longevity in mind. The right bed can make all the difference and can make bedtime fun.